Meet our family and malamutes.
---
Welcome,
| | | | |
| --- | --- | --- | --- |
| | friends to YukonJak 's Website. Home of the Beautiful Big Bear Alaskan Malamutes.You will find many pictures of our guy's throughout these pages, if you have not done so yet ,please do as you will be treated to many cute puppy pictures which I am sure you will enjoy.These pictures will also give you an idea of what we at YukonJak love ,cherish and strive for. Each one of our alaskan malamutes are unique in beauty and character but all have that YukonJak sweet as apple temperment and Super Model look that they are famous for. We also have an extended family of many dairy cows ,you know the animals with the big beautiful brown eyes and a few Sylvesters that love to hang around and tease the dogs .Back to malamutes ! Now about alaskan malamute temperment . They should all be happy heads with a loving ,friendly disposition towards all people ,this makes them unsuitable for fierce guard work but their size alone should deter even the bravest burglar. Unless of course the burglar has a steak or any treat for that matter ,then all bets are off. We all know how malamutes will eat almost anything . Here one of their favorites is bananas. Malamutes are born clowns and fast become the class joker at any event. A malamute loves to be the center of attention ,the life of the party You will find yourself fading into the background as your malamute takes all the glory for him or herself. Our alaskan malamutes range in color from pure white, ,black and white ,seal and white, wolfgray and white ,silver and white, and sable and white. | | Our sizes also vary from standard size to large size. We show are malamutes and do very well with both types.We enjoy very much the diversity that the alaskan malamute is famous for . It is not unheard of to see two Alaskan Malamute breeders arguing over what makes a true malamute . Suffice it to say neither will win the other over , it is best to accept the alaskan malamute with all it's differences and likenesses .The alaskan malamute makes a great companion for the active and couch potato alike . just watch the pizza and pop !! Not everyone is suited for this great breed as they are large and tend to do alot of singing if left alone often with no companionship. Of course your malamute may just like to sing and would love it if you joined in for a few tunes .So prep up those vocal chords .You know what they say ,IF YOU CAN"T BEAT THEM , JOIN EM !! |
| | | | Our dogs are all fully registered and are fully guarenteed in writting for two years .Your pup will be vaccinated , wormed and certified to be in excellent health prior to leaving by a qualified vetrinarian . A special note to our American friends ,it is just as easy to ship from Canada as it is to ship from within the United States. |
Wether or not you choose this great breed or another of God's great creations , the rules are the same ",BE A RESPONSIBLE THOUGHTFUL OWNER ,THEIR HAPPINESS IS IN YOUR HANDS !!!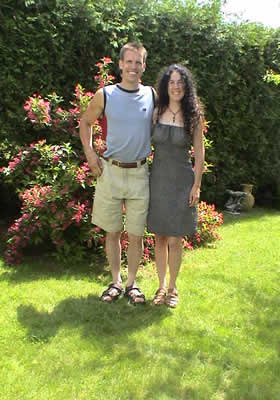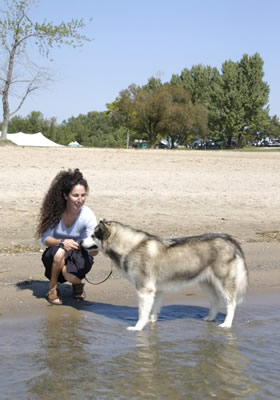 LOVE LIFE ,LOVE A MAL
---
World Wide shipping
Fluent in Swiss ,German,French and English
Contact Us at the below address

Email-us :yukonjak1@mac.com
WE ARE JUST 55 MINUTES FROM THE NEW-YORK STATE BORDER
---